Following a dazzling international career specialising in the virtuoso repertoire for the harpsichord, Virginia Black has turned full circle and returned to her roots at the piano.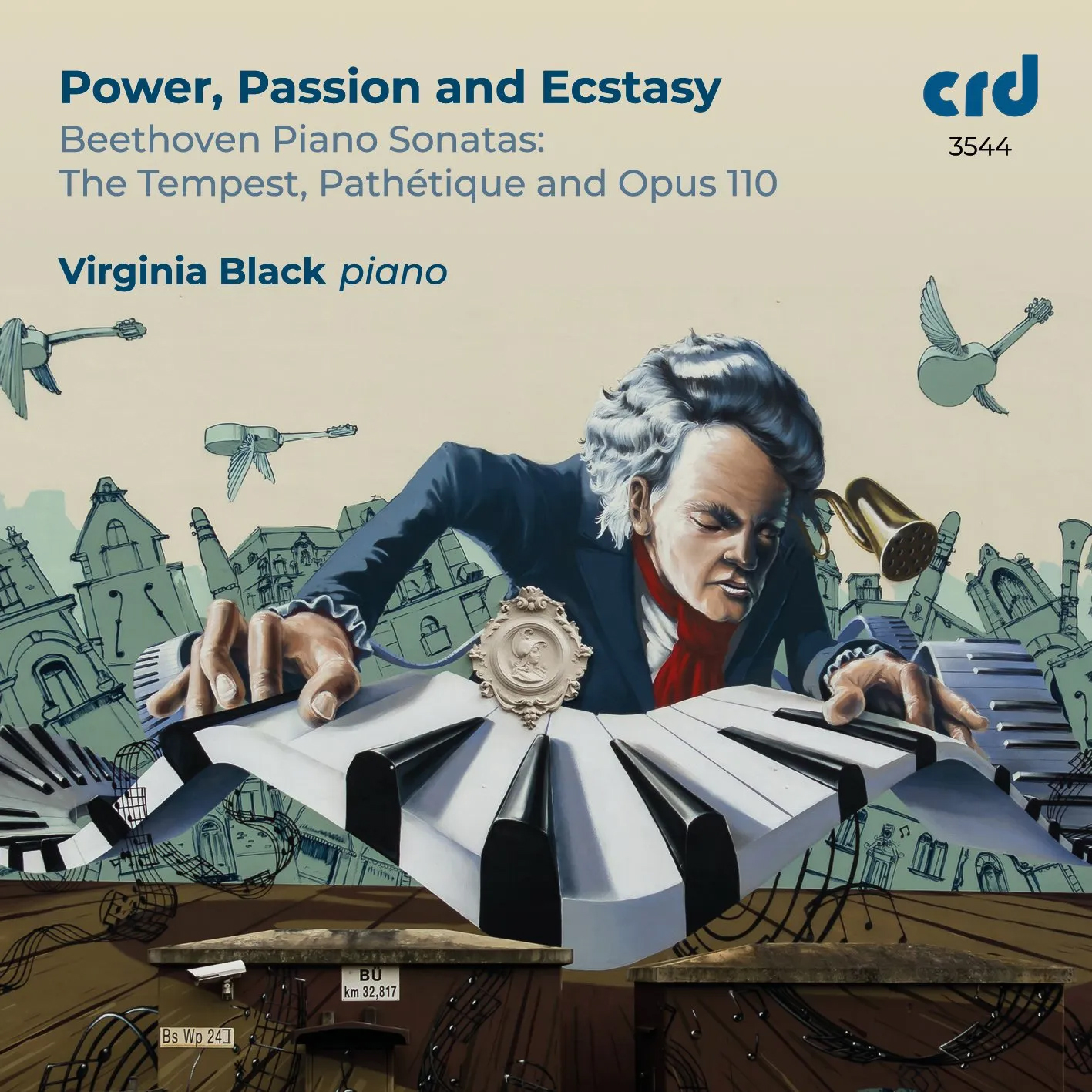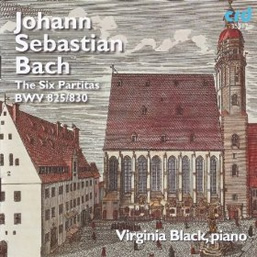 "...Black's intimate style …yields arresting results...lilting, relaxed and gorgeously inflected" - Gramophone
The partitas are works of the highest musicality and virtuosity. They have gained a reputation for their technical demands, but also give scope for the performer to impress upon them their own interpretation.
CRD Records CRD 35312
"Virginia Black's long immersion in the music of Domenico Scarlatti is everywhere apparent in these assured, fluent accounts of 12 of his keyboard sonatas…Black exploits its resonance and its palette of colours to sustain lingering melodies and to paint exotic harmonies…throughout, her passion for this music shines through"
- BBC Classical Music Magazine
CRD Records CRD 3533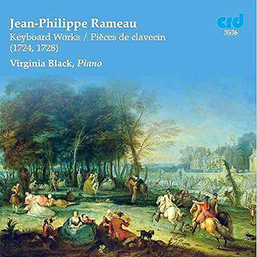 "In these pieces of innovative and virtuosic writing, the English pianist combines, with undeniable technical brilliance, an eloquent articulation and remarkable rhythmic flexibility."
- Sonograma Magazine (Spain)
"She (Black) is terrific at applying all of that background expertise to make these pieces sing and dance on the piano. …This is superlative pianism."
- American Record Guide
CRD Records CRD 3536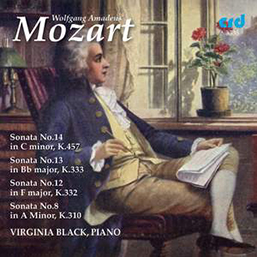 "…highly accomplished. Admirers of Virginia Black will undoubtedly enjoy this recording and hope for further volumes of Mozart sonatas."
- MusicWeb International
CRD Records CRD 3538
To get in touch for any further information and for concert and event bookings, masterclasses and performance classes, please email
info@virginiablack.net